First post *waves hi* :D

Check out what I made!! I just finished it this evening.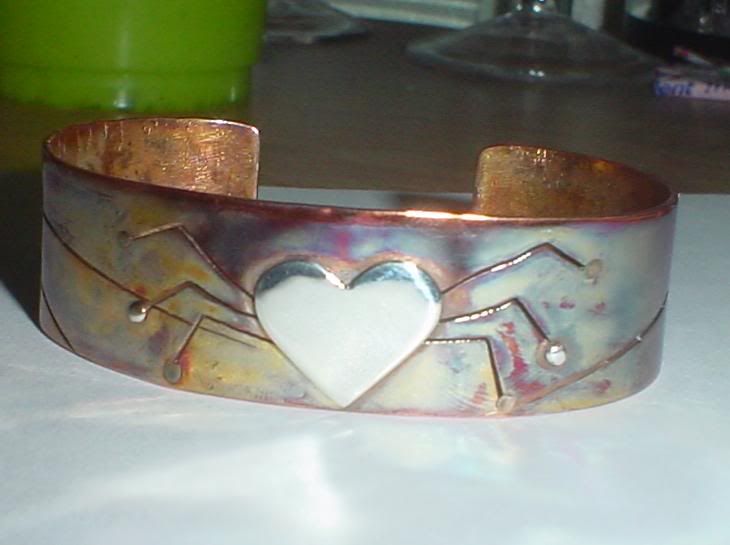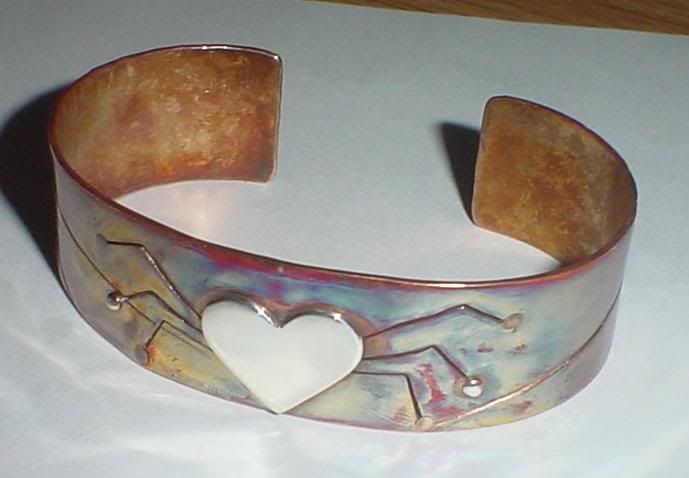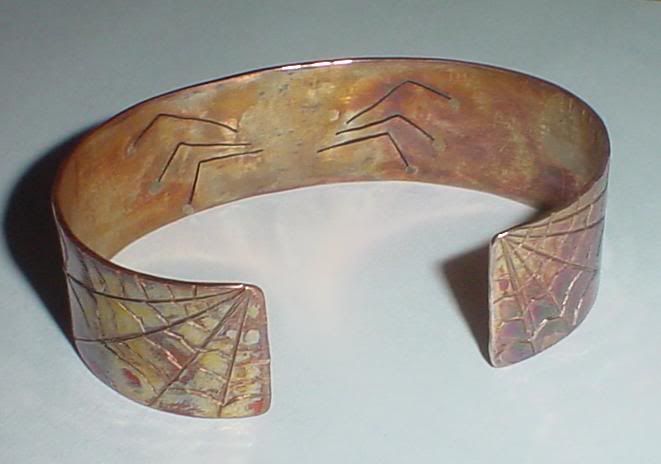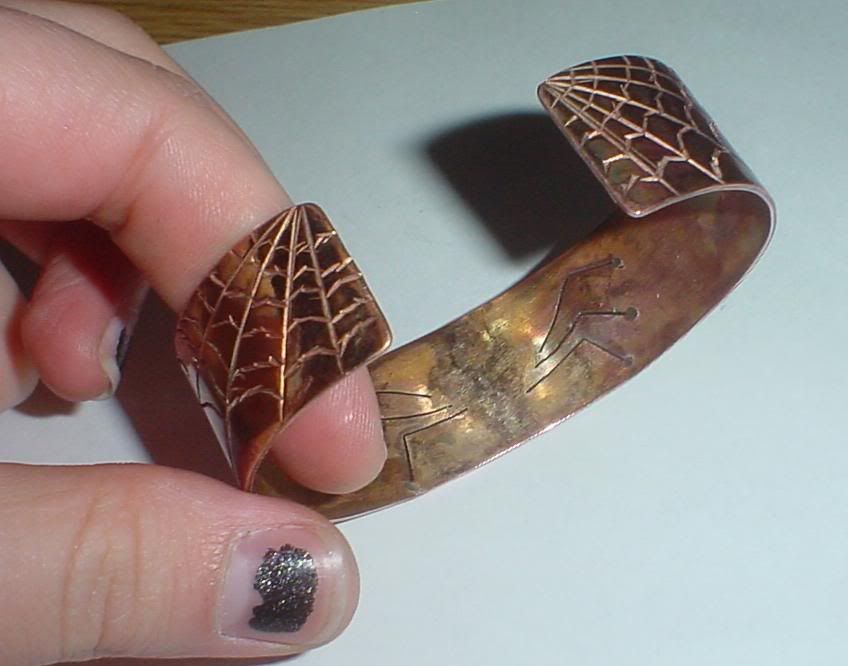 Its 18 guage copper plate. The heart and the rivets in the feet are sterling silver. The spiderwebs are hammered in. The legs are saw lines. The patina was done with Liver of Sulfer, and its not quite the color I had hoped for, so I might buff it off and try it again. Let me know what you think... I like feedback (even if its criticism).