I crafted up new jewelry tonight... Okay, so a couple of the sets I have had for a while now but hadn't gotten a photo of yet. Not that these photos are very good... Damn, crap lighting that I have in my apartment. Anyway most of it is pretty simplistic, in design anyway, but I like them for that reason.


These memory wire necklaces each feature a unique piece of cane glass. I didn't cluster them up with extra beads because I wanted that pretty piece of glass to be the focus.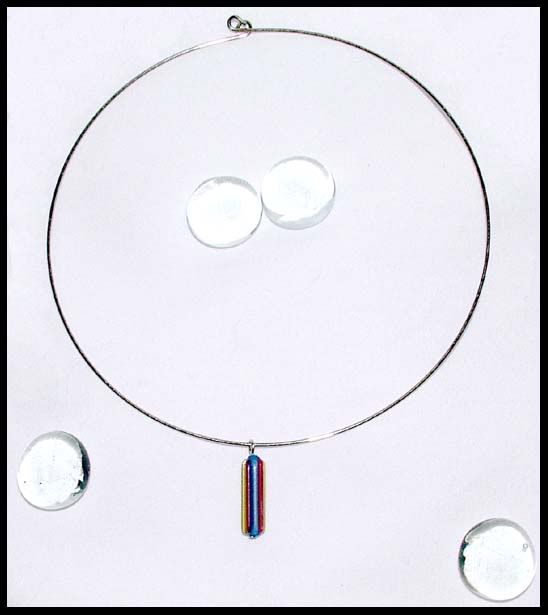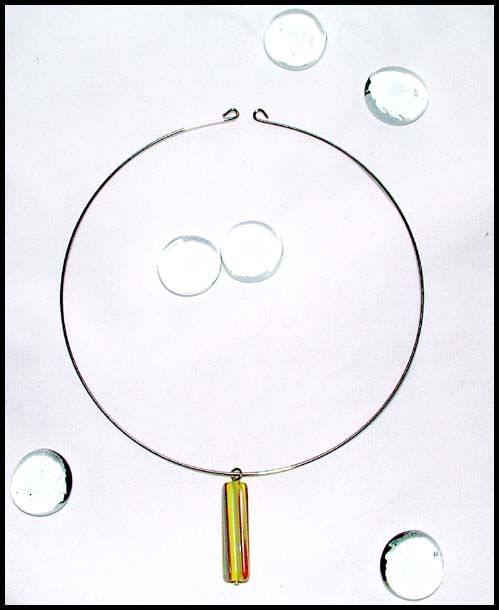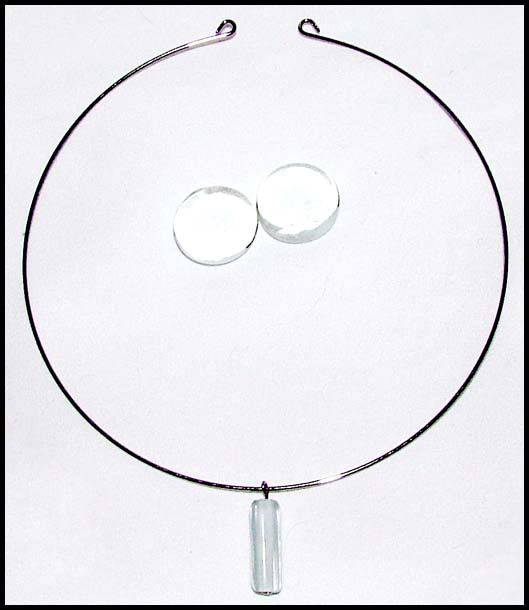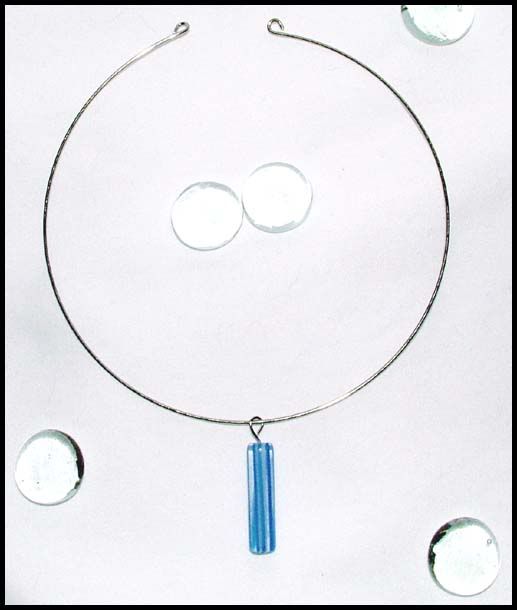 This is a necklace and bracelet set for my young cousin. She's something of a tom boy and loves cats, hence the little cat beads.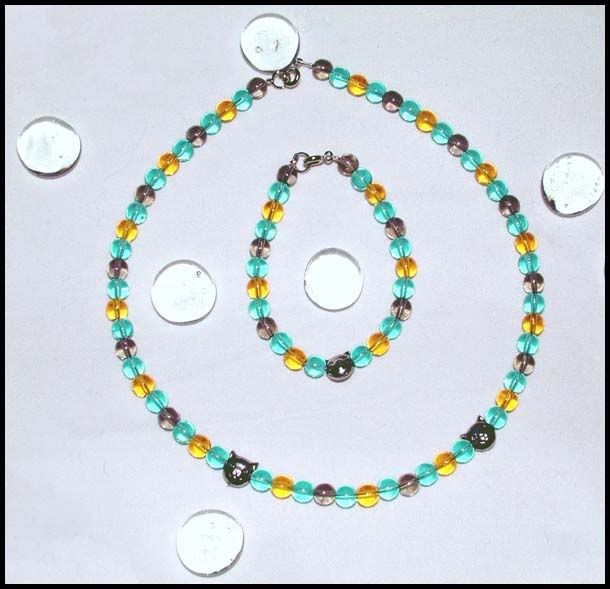 Some fun dangly earrings.





A necklace earring set featuring more cane glass.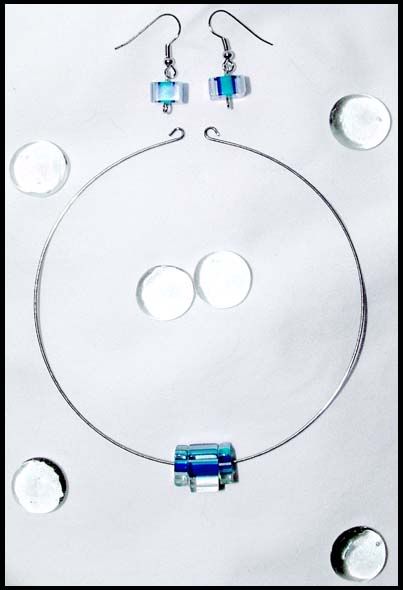 A necklace and earring set featuring round turquoise beads. This one already has a home.